ENGAGE
Follow us for the latest updates and for the time and place of the unveiling of our Bridge Simulator.
Sign up now and stay engaged with our progress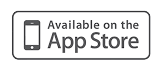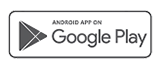 INFO
Okay! Thanks for your interest!
Proxima Command is still in the very early stages of production but we want to get the word out. We have only just begun the journey and are excited that you want to be a part of it.
In a few short months, after over 5-years of developing our dream on paper, we now have a playable video-game.
Our talented team of game design, graphic and building-set professionals have been working tirelessly on developing the concepts, and we are all excited by how it's coming together. The bridge design will soon be complete and ready for the shop.
That's right! An actual bridge you can walk into, sit down at your station and live the experience of a starship officer!
We've also been play testing with a variety of groups and have received some amazing feedback.
Special thanks goes out to our family and friends for their support!
Follow us on:
Proxima Command for game testing sessions in the Toronto area and our progress.
— Join the Proxima Command mailing list for game testing sessions in the Greater Toronto Area and to keep on top of our progress.
Hope to see you soon!